OZONE CATALYST V2 KITESURFING KITE
ENTRY LEVEL / INTERMEDIATE / FREERIDE
SIZES: 5 / 6.5 / 8 / 9.5 / 11 / 13.5
COLORS: BLUE / ORANGE / YELLOW
THE ART OF PROGRESS
Fun, easy and intuitive to fly
Large wind range with progressive de-power
Simple and quick re-laaunch
The kite of choice for entry level to intermediate riders
THE CATALYST V1 HAS BEEN A GREAT SUCCESS BUT THE OZONE DESIGN TEAM IS NEVER AT REST, SEARCHING TO IMPROVE ON THIS CONFIDENCE INSPIRING MODEL. THE V2 TAKES IT TO THE NEXT LEVEL – IT IS BASED FROM THE ORIGINAL DESIGN AND HAS BEEN RESHAPED AND REFINED TO ENHANCE PERFORMANCE AND ACCESSIBILITY FOR ENTRY LEVEL TO INTERMEDIATE RIDERS.
The first thing you will notice is the V2 is very stable and predictable to launch, land and fly. It has "sheet in and go" power delivery, helping you to get up and ride easily. The wide wind range and progressive de-power lets you ride in variable and gusty conditions comfortably. The updated airfoil section produces efficient power even when the kite is at the edge of the wind window, helping you to ride upwind, giving you more time to spend improving your skills!
A huge smile factor comes standard on the Catalyst V2 – it is a fun and easy kite to ride that will make your progression in the sport fast, safe and enjoyable. The predictable power and lift makes first jumps a breeze with easy loft, good hang time and smooth landings.
Making life easy the water re-launch is incredibly simple and intuitive due to its unique shape and increased leading edge tube diameter. By simply turning the bar or using the re-launch balls on the leader lines, the kite will easily roll over into the re-launch position ready to take off from the water.
Our time proven Front Line Flag Out release system is simple and effective, it is the same system featured on our entire water kite range. When the Click-in Loop is released the kite will flag out to one front line, immediately stopping all power delivery from the kite.
The Catalyst V2 is the choice for anyone getting into the sport or for riders looking for a fun, confidence inspiring kite with ease of use at it's heart.
FEATURES
Exceptional Ozone Factory Construction
Designed With OZ-CAD
Teijin TechnoForce D2 & Teijin Dacron
Internal reinforcements
Double Stitched Folded Seams
Load Distribution Panels
Direct Connect Struts
Reinforced Trailing Edge
Low profile aerodynamic Scuff Pads
Unique bladder construction
Anti-Snag line deflectors
Tuned Bridle Geometry
4-line Pulley-less System
One-Pump Inflation System
High volume inflate/deflate valve
Back-line trimming options
Anti-Flap Soft Battens
Fool proof line connectors
BAR WATER CONTACT
A CLEAN AND SIMPLE DESIGN, WITH AN EASY-TO-USE TRIM SYSTEM AND FEATURING OUR LATEST INNOVATION – THE CLICK-IN LOOP.
Innovative Click-In Loop
An all-new push-away quick release with an innovative one-step Click-In reload function that is incredibly intuitive. The release handle fits comfortably in the hand, it is quick and easy to activate the release by pushing the handle away. A self-positioning release mechanism locates automatically, ready to be re-loaded by simply 'clicking' in the loop. The Click-In Loop is AFNOR NF S52-503 certified.
'The Click-In Loop is a step in the right direction to making your kiting experience easier, wherever your adventures may take you…' 
Design Inspiration
What's the first thing you do when you get in a car? You click in your seatbelt, hearing that 'click' sound makes you feel secure that you are safely buckled up, and you know instinctively how to release it.The design of our new release system, the Click-In Loop, is inspired by the same principle.
In the same way fastening your seatbelt has become a natural action when getting into a car, riders should activate and reload their release systems before and after every use.Although this important safety check is often overlooked, checking your release before each session will ensure it is functioning properly. We developed the Click-In function to be simple and intuitive, so activating and reloading will become second nature.VIEW ALL CONTROL SYSTEM FEATURES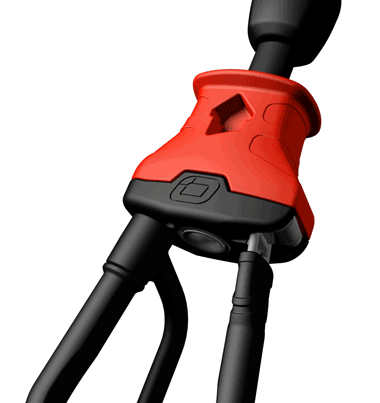 ​IMPORTANT NOTES:
All riders should attach their Kite Leash to the Flag Out System. This is the small eyelet on the Stainless Steel Swivel Ring. When the release is activated, the kite will flag out and fall to the water/ground.

In all situations make sure that all lines are clear of all working release systems and the kite leash is connected in the right way.

Always clean your control system with fresh water after every session, and reload/release the Click-In Loop to check the system is functioning correctly. Store your control system with the Click-In Loop release open. Reload the next time you set up your kite.
 Kitesurf.ae is the Official Ozone dealer based in Dubai and shipping worldwide.